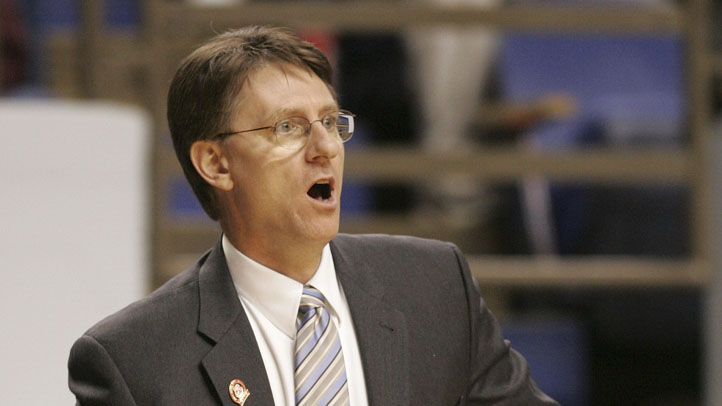 Brown decided to part ways with basketball coach Jesse Agel earlier this spring and they're currently in the process of finding his replacement.
It's an exhaustive process, but one of the names in the running for the job, according to the Providence Journal, is UConn assistant coach Glen Miller, who formerly coached the Brown Bears from 1999-2006 where he went 93-99. More background on Miller via the Hartford Courant's Dom Amore: "He was the most successful coach in school history when he left for Penn. Miller, from Groton, returned to Calhoun's staff in 2010. He has 17 years of experience as a head coach and acknowledged he would be interested in becoming a head coach again."

Miller, a UConn graduate, played two seasons in Storrs and two seasons for Jim Calhoun, then the Northeastern coach. He joined Calhoun's UConn staff in 1986 before moving on to head-coaching stints at Connecticut College, Brown, and Penn. Miller returned to the Huskies in June, 2010 as the director of basketball administration and was prompted to assistant coach a year later after Andre LeFleur left for Providence.

"I am so happy to be able to move Glen into the position of assistant coach," Calhoun said in June 2011. "Glen is an exceptional teacher of the game of basketball and I am excited that he will be able to get back on the court for us this year."

"I am thrilled to be back on the court coaching and teaching and also back on the road recruiting," said Miller. " I enjoyed the past year being back here at UConn and hope that I can continue to have a positive impact in an assistant coach spot."