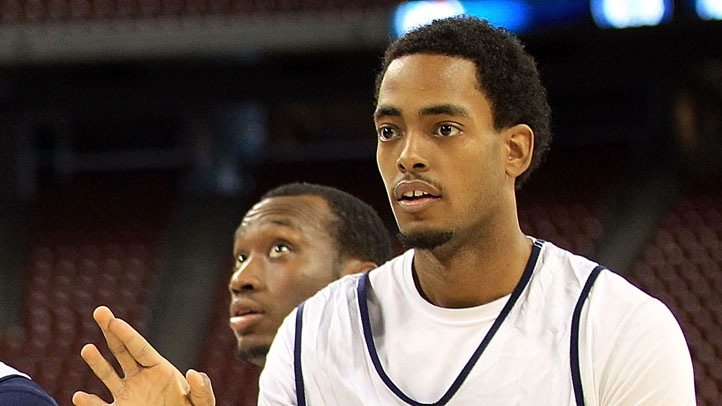 The college experience, by it's very nature, is a transient one. Players arrive on campus, typically stay between 12 months and four years and move on. The process repeats itself every fall.

Sometimes players leave school early to pursue their professional dreams. Other times it's to transfer for reasons as simple as more playing time. This was the case with sophomore forward Jamal Coombs-McDaniel, who announced this spring that he would leave the Huskies because -- you guessed it -- he wanted more playing time.

The thing is, he had a good shot of earning a starting job this fall, but there were other issues. He often butted heads with coach Jim Calhoun, a fight he was never going to win. Coombs-McDaniel's recent arrest for marijuana possession didn't help, either. Now he's looking for a new basketball home, and two teams on the list are Hofstra and Missouri. Last month, we outlined other possible landing spots, but Coombs-McDaniel just got back from a visit to Hofstra and sounded excited about the possibilities there.

``I had a great trip," Coombs-McDaniel told CBSSports.com. ``The guys I met were terrific and I can't speak enough about the entire coaching staff. I had a great overall experience."

At the other end of the always-changing college landscape sits Omar Calhoun, who just committed to the Huskies. It was the second big recruit UConn landed last week, and Calhoun's father spoke about his son's decision to come to Storrs in 2012.

"After spending quality time with Coach Calhoun and staff, Coach Ollie, Coach Miller and touring campus, we felt as a family that UConn was the perfect place for Omar to continue his education, academically and athletically," said Omar Calhoun Sr.

And because no conversation about Huskies basketball would be complete without a mention of coach Calhoun's job status, Omar Sr. spoke about that, too.

"That (coach Calhoun coaching in 2011 and beyond) came up and we definitely spoke about things," Omar Calhoun Sr. said. "The only comment I can give is that, spending time with Coach Calhoun, you felt the passion he still has for the game, saw the excitement in his eyes, and he spoke about the future and the direction the program was going to grown in."

The Calhouns (both Omars and Jim) sound excited about the future. And for different reasons, so too does Coombs-McDaniel.