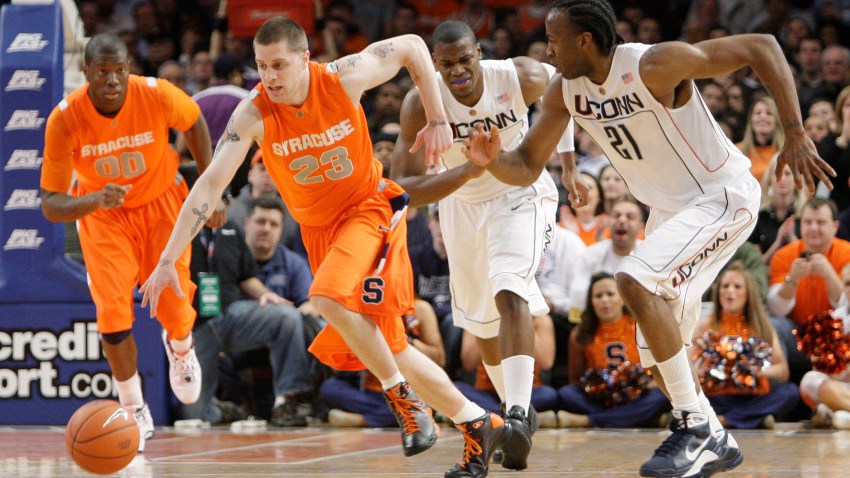 The UConn vs. Syracuse rivalry has made its way into child-rearing plans for a Navy couple from Pennsylvania expecting a baby boy.

The couple -- Ashley Crossman, of Liverpool, New York -- and Shawn Moody, of Hallstead, Pennsylvania, shared their story with Syracuse.com.

The basis is this: Crossman is a diehard Syracuse basketball fan, while Moody is a UConn Huskies fan.

So, the couple needed to compromise when it came to deciding how to raise the baby.

The dad-to-be has agreed to raise his son as a Syracuse fan, as long as he can take over during baseball and football seasons, when he cheers for the Boston Red Sox and Philadelphia Eagles.
Are you and your spouse fans of different teams? What extremes have