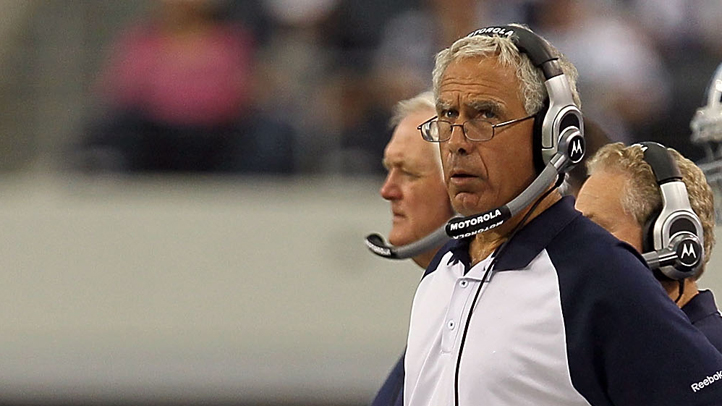 Twitter might have celebrated its fifth birthday this spring, but only in the last couple years has it become the social media force it is today. As usually happens with emerging technologies, nerds and teenagers are the trailblazers and everybody else follows their lead.

And usually bringing up the rear? The old-timers. Especially, those people who can remember a time when your phone didn't leave the house because it was wired to the wall. And the thought of sharing personal information -- from banal to embarrassing -- never crossed anyone's mind.

Now social media outlets like Twitter and Facebook not only allow us a window into what others are up to, it's a a recruitment tool. It might sound ridiculous on the surface, but really, what better way to communicate with high school kids?

The problem, of course, is that the technological differences between teenagers and grizzled football coaches can fit into the Grand Canyon. But, hey, the evolutionary rules that apply to animals in the wild -- adapt, migrate or die -- also hold true for recruiting, which is the lifeblood of any program.

"I can't do the freaking thing; it's ridiculous," UConn defensive coordinator George DeLeone told the Hartford Courant's Desmond Conner. "But you can't function without it and you know what? I'm going to have to get better at it. Right now I've been going on e-mails and I got my young coaches over there and they help me stay in touch on Facebook, but I'm gonna say this to you: I've got to get up to speed technology-wise. The big thing for me right now is being able to turn on the computer. I absolutely have to get up to speed. A lot of that technology has infiltrated young America and that's our clientele, so we have to adapt to what they do. … They're not adapting to what I do."

Whether it's the social-media push or old-school recruiting efforts, head coach Paul Pasqualoni and his staff are doing something right. UConn has 13 commitments for 2012, the most the program has had since joining Division I in 2002.

"To me, the biggest change in recruiting in the last 10 years has been two separate technological advances," DeLeone said. "The first being the explosion of recruiting websites on the Internet and the second being the social media of Facebook, e-mail, and how it affects recruiting. Those are two huge changes in college football."