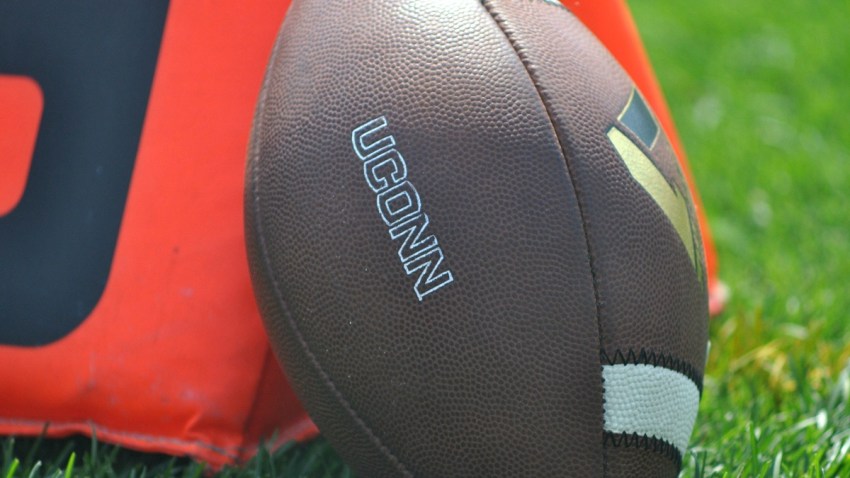 Help is on the way. That's message tacitly expressed by first-year coach Bob Diaco. Help could come in the form of the current players buying into Diaco's system or players Diaco has recruited to come to Storrs and help rebuild a program that has fallen on hard times in recent years.

And that brings us to UConn commit Tyler Davis, the Mepham High (Bellmore, NY) quarterback who continues to have a solid senior season. Details via the New Haven Register's Jim Fuller:
Davis was 8 of 8 for 150 yards including touchdown passes of 9, 44 and 22 yards and ran for 40 yards including a 3-yard score as Mepham defeated New Hyde Park 54-19.

Davis is 41 of 67 passing for 561 yards with seven touchdowns and five interceptions and has run 75 times for 590 yards and nine touchdowns in the first four games.
The Huskies headed into the 2013 season with Casey Cochran and Chandler Whitmer listed first and second on the depth chart, with the plan to redshirt Tim Boyle. But Cochran has retired from football after suffering a Week 1 concussion, which leaves Whitmer and Boyle as the only scholarship quarterbacks.

Davis is listed at 6-4 and just under 200 pounds. Here's his scouting report, courtesy of SNY.com's John Silver:
Davis is 6-foot-4, 215-pounds and is an athletic prospect who can also move out of the pocket. He had an offer from Old Dominion and some local FCS schools with other high FBS interest. It's so early in the recruiting process, the Huskies wanted to lock down their recruiting target and in Davis got the No. 1 target for 2015 at QB.

The Huskies locked down their QB before the summer and don't have any others on the radar right now. The Huskies have a lot of youth at quarterback with Casey Cochran, Tim Boyle as sophomores and Kivon Taylor a redshirt freshman. Chandler Whitmer is a senior and Davis would replace that scholarship slot.
Davis was also recruited by Bucknell and Monmouth.