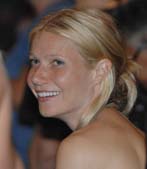 The University of Connecticut has suspended a soccer player who made an "inappropriate gesture" to a television camera after the Huskies won the American Athletic Conference championship game on Sunday.
UConn freshman Noriana Radwan showed her middle finger to an ESPNU camera while celebrating with her teammates after defeating the University of South Florida Bulls 3-2.
"The University of Connecticut and its women's soccer program would like to apologize for an inappropriate gesture a UConn student-athlete made to an ESPNU camera following today's American Athletic Conference championship game," UConn women's soccer coach Len Tsantiris said in a statement. "In particular, we apologize to the American Athletic Conference, our opponent and host school USF and to the members of the television audience."
Tsantiris said the gesture "showed bad judgment" and reflects poorly on the program.
"The student-athlete has been indefinitely suspended from all team activities, including participation in UConn's upcoming NCAA tournament games," Tsantiris said.
Radwan, a midfielder from New York, has played in nine games throughout the season.
Copyright AP - Associated Press