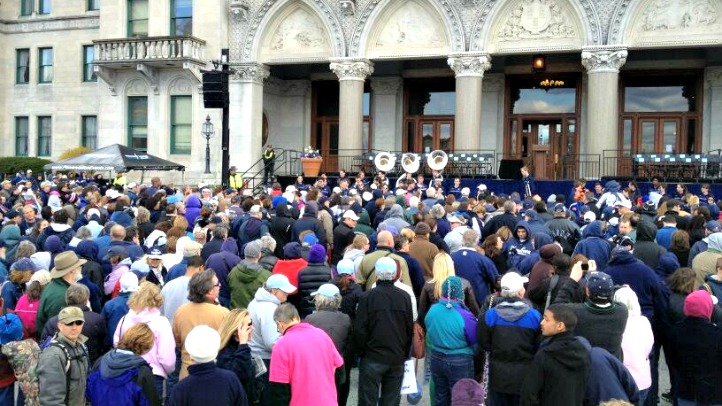 On Sunday, UConn fans cheered the national championship women's basketball team at the victory parade.
It kicked off in Hartford at 4 p.m.
The parade began and ended at the State Capitol, followed by a rally on the north steps of the Capitol building.
"The UConn women have once again focused the spotlight of college basketball on Connecticut by bringing home another national championship and proving to the nation why the road to the Final Four always runs through Connecticut," Govenor Malloy said in a statement.
The Hartford Business Improvement District, which is the host of the parade, will rely on private donations to fund the event.