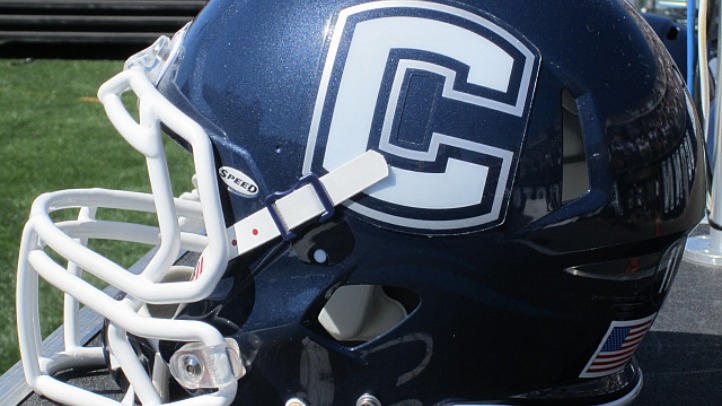 Last week, freshman quarterback Richard Lagow left the program. With Chandler Whitmer and Casey Cochran entrenched as the starter and backup, and competition with two other freshmen -- Timmy Boyle and Kivon Taylor -- Lagow saw the writing on the wall.

Now, with the regular season just days away, it sounds as if coach Paul Pasqualoni will redshirt Taylor. Boyle, it appears, will serve as the No. 3 quarterback, though he may be a redshirt possibility, too.

"The hope is to keep [Boyle] in development and if the situation comes where you have to go with the third guy, that's what you do," Pasqualoni said, via the Hartford Courant. "But I just want to see his progress on a weekly basis. We've done this before. It's almost like every week you re-evaluate where you are and you move forward with it, so we'll see."

Days before Lagow announced that he was leaving UConn, Pasqualoni spoke glowingly of all his young quarterbacks.

"Casey Cochran right now is mentally a little bit ahead," the coach said, according to the New Haven Register. "Timmy Boyle is working in there, Kivon Taylor, Richard Lagow I don't know if I have ever been in the situation where I signed three quarterbacks and all three of them are really good players. They are all big, they are all 6-4, 6-5, they all have strong arms and all have a very good throwing motion. We don't have a windup guy in there. We have guys who can put the ball into tight places and can throw the ball around the field."

Even with Lagow gone, these remain good problems to have.