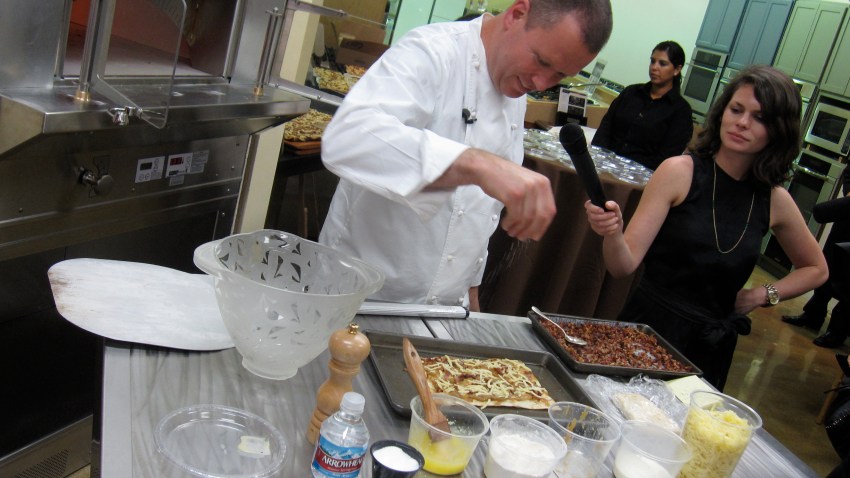 Three UConn student-athletes were honored Tuesday by the American Athletic Conference for outstanding academic and athletic achievement during the last academic year. One of those student-athletes, Patrick Lenehan, a member of Kevin Ollie's basketball team, was named 2014-2015 Men's Basketball Scholar-Athlete of the Year.

More details via UConn's website:
Lenehan, a 6-3 guard, is a former walk-on who earned a UConn scholarship in the 2014-15 campaign. He has maintained a perfect 4.0 GPA as a molecular and cell biology major and intends to pursue a medical career with a specialty in cancer research. A Rhodes Scholar finalist, he has already been accepted to medical school at Harvard, Duke, Johns Hopkins, Columbia and UConn.

Lenehan has received some of the highest academic honors UConn can bestow, including the Goldwater Scholarship, the Presidential Scholars Award Scholarship, the UTC Academic Scholarship, and he has been recognized as a Babbidge Scholar. He is the second UConn player to win a conference Scholar-Athlete of the Year, joining two-time Big East Scholar-Athlete winner Emeka Okafor (2002-03, 2003-04).
According to the press release, all nominees must have maintained no lower than a 3.0 grade point average, must have competed in an AAC-sponsored sport, and must be a senior.

In addition to Lenehan, UConn volleyball's Amy Christensen and men's swimming and diving's Sawyer Franz were named as 2014-15 American Athletic Conference Institutional Scholar-Athlete Scholarship winners.