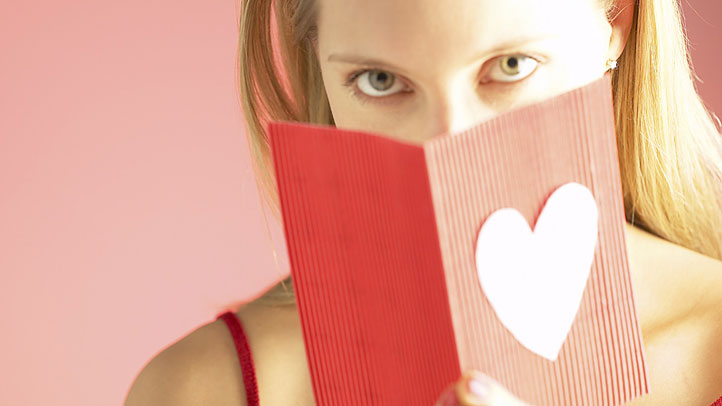 When it comes to Valentine's Day, chocolates and flowers accompanied by a fancy meal and a mushy card for your loved one have chiseled their mark in history as the 10 commandments of Valentine's Day.
Effective? Yes. But for those of you looking for a different way to honor your loved ones without the stereotypes, here are a few ways to spice up your holiday and surprise your valentine.
Bridgeport: Visit the Beardsley Zoo if you're looking for something to do this Valentine's Day. The zoo is offering 15-percent off admission to anyone who wears red on Feb. 14. The zoo has more than 300 animals, including the Amur (Siberian) tiger, Andean Condor and Golden lion tamarin, representing primarily North and South American Species.
Where: The Beardsley Zoo. 1875 Noble Ave, Bridgeport, CT 06610
When: Feb. 14. 9 a.m. to 4 p.m.
Price: 15-percent-off admission if you wear something red
Call: 203-394-6565
Cheshire: If you're looking to eat but want to attend something more exciting than just a candlelit restaurant, The Funky Monkey in Cheshire is offering "Dessert and Diversion." Guests are welcome to enjoy complimentary chocolate truffles from Cheshire's CocoaShak with every glass of red wine purchased. In addition to the aphrodisiacs, the night will feature storytellers sharing tales of life and love and the Connecticut Romance Writers Guild sharing their favorite excerpts.
Where: The Funky Monkey
When: Feb. 14. 8 p.m.
Contact: 203-439-9161 to reserve a table
Clinton: If you're looking for a laid back night and an excuse to cuddle up with your honey, but also want to celebrate the holiday with a symbol of your love, Saldamarco's Deli in Clinton is offering the perfect combination of comfort food and romance with their heart-shaped pizza special available to order until Feb. 15. It is recommended that anyone interested place their orders ahead of time.
Where: Saldamarco's Deli. 86 East Main St.
When: now-Feb. 15
Price: $11.95 for a 1 topping heart-shaped cheese pizza
Contact: 860-669-3469
Hartford: If you and your sweetheart are outdoor enthusiasts, trade the box of chocolates for the Cupid's Chase 5K Run in Hartford. Since the race does not take place on Valentine's Day, this is the perfect way to rekindle a love connection before the big day or meet someone interesting while burning off holiday calories. Cupid's Chase will benefit Community Options a national nonprofit organization that has been developing community-based homes and employment supports for people with disabilities.
Where: Bushnell Park. 1 Trinity St. Hartford
When: Saturday, Feb. 11. Registration begins at 8 a.m., the run starts at 10 a.m.
Price: $35 if you register in advance. $50 if you register on-site
Contact: 973-390-0357
Mystic: Sweethearts looking to maintain their waistlines, but still indulge in Valentine's Day sweets, should take advantage of the Valentine's Hike and Dessert. Valentines will enjoy a nice hike together before sitting down and enjoying dessert and hot drinks next to a cozy fire.
Where: Denison Pequotsepos Nature Center. 109 Pequotsepos Road, Mystic
When: Sunday, Feb. 12, 2 p.m. to 4 p.m.
Price: $15 for members; $20 for non-members
Contact: 860-536-1216
New Canaan: It's tea time at the New Canaan Historical Society, which will host its annual Tea Party Tasting by MamaCat's Q Tea. Valentines looking for an afternoon of class without the high price can sip with their pinky fingers up and enjoy premium and hand-blended herbal teas for just $10.
Where: 13 Oenoke Rdg, New Canaan
When: Feb. 14. Noon to 3 p.m.
Price: $5 for members; $10 for non-members
Contact: 203-966-1776

Simsbury: The Simsbury Historical Society and Simsbury Senior Center are sponsoring Valentine's Day Contra Dancing at Eno Hall. Jim Gregory will teach this dance that dates back to 17th Century New England on Valentine's Day, according to the Simsbury Patch. Hors d'oeuvres and hot mulled cider will be served.
Where: Town of Simsbury Senior Center, Eno Hall. 754 Hopmeadow St.
When: Feb. 14. 6:30-8:30 p.m.
Price: $12 ahead of time, $15 at the door
Contact: 860-658-2500

Storrs-Mansfield: If you enjoy classical music and a lively performance, the Jorgensen Center of the Performing Arts will be featuring Erioca, a highly coveted, Grammy nominated female trio, on Valentine's Day. According to the Washington Post, "The women of the Eroica Trio play nothing halfway. Hair flying, bodies heaving, bows shedding hairs left and right ... the Eroica achieved gestures of orchestral power and sweep." Tickets and more information are available on the Jorgenson for Performing Arts website.
Where: Jorgensen Center for the Performing Arts
When: Feb. 14
Price: Varies $7-$30
Contact: 860-486-4226

Trumbull: If you're looking for a Valentine's Day gift with a twist, check out the Coastal Chordsmen Barbershop Chorus. The Chordsmen are giving out singing valentines throughout the day on Feb. 14 through Fairfield and New Haven counties. Along with a song, the Chorsdmen $60 Valentine's Day package includes a card, a chocolate lollipop and a rose. For $90, Valentine recipients will receive a dozen roses in a vase along with the other gifts.
Where: Fairfield and New Haven County
When: Feb. 14. 9 a.m. to 9 p.m.
Price: $60 or $90
Contact: 203-816-0462 to order a Valentine package