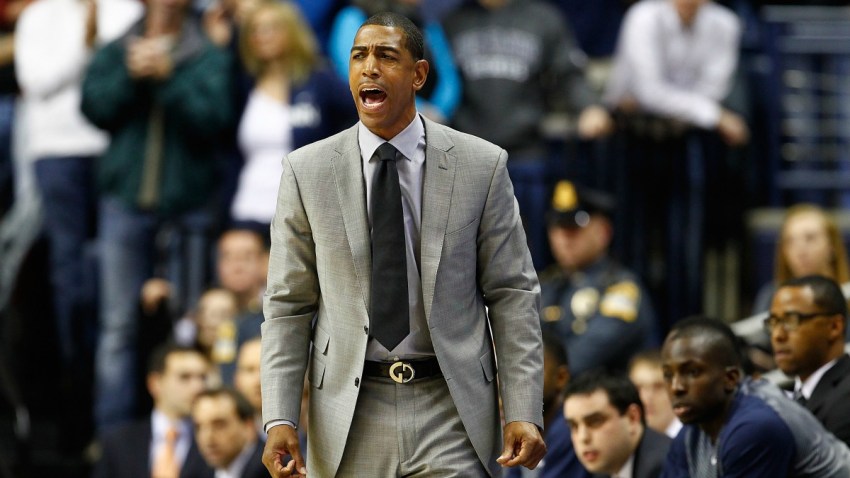 It's not the conventional recruiting path, but adding transfer students has become an important roster-building tool for the Huskies in recent years. The latest: Former Virginia Commonwealth wing player Terry Larrier is headed to Storrs where he will be eligible for the 2016-17 season.

"It was my relationship with Kevin Ollie [that made the difference]," Larrier told Scout.com's Evan Daniels. "He recruited me in high school and our relationship is real good. He's just a good dude, a stand-up dude. We talk all the time. I think he's done a good job with the UConn program."

Coming out of high school, Larrier's choices were down to UConn and VCU, and after a year in Richmond -- and following coach Shaka Smart's departure to Texas -- Larrier is now joining the Huskies. In his only season with VCU, Larrier averaged 6.6 points and 3.0 rebounds and 18.5 minutes per game. It's similar to the path Rodney Purvis took to becoming a Husky. Originally one of his finalists, Purvis enrolled at NC State over UConn only to transfer after his freshman season.

Larrier joins Mamadou Diarra in the Huskies' class of 2016. Diarra is a 6-8 power forward who committed to the program last week.

Larrier and Diarra will arrive in Storrs a year after Jalen Adams and Steve Enoch, who will be freshmen this fall. But the Huskies will only have transfers Shonn Miller and Sterling Gibbs for the '15-16 season, which means there will be plenty of scholarships available in 2016.

As for next season, which will be the Huskies' first without Ryan Boatright, Ollie said this to the Hartford Courant: "It's going to be interesting. A lot of guys who can put the ball in the hole, and I think a lot of hungry guys. Everybody felt bad Selection Sunday when our name wasn't called and took that pain into the offseason."