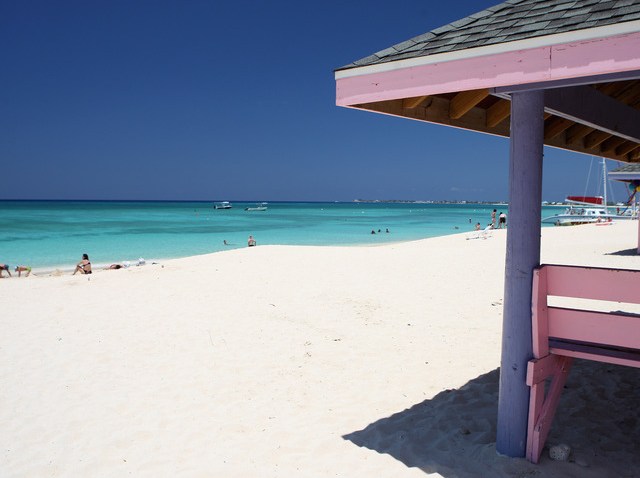 Ok, so you weren't expecting the mid-October snow? Frankly, neither were we. And we're not too happy about it.
It didn't help when we heard a couple of our co-workers were lucky enough to have booked cruise vacations for this week, either.
So that got us thinking about some of the best places to escape to during this early preview of winter.
If a cruise is your thing, there are some last-minute deals if you can adjust your plans. How does a 3-night cruise from Miami to the Bahamas for $169 sound? How about the same cruise for 4-nights for just $10 more? Travelocity is offering both of those. The website lists a 5-night Western Caribbean cruise for $249, which makes stops in Key West, Cozumel, Mexico, and Belize.
If cruising isn't your thing, there are still some great deals to be had. Jump on a flight from Bradley to Orlando for just $246, or to Tampa for $278, or West Palm Beach for $281. All of those flights leave Saturday, Oct. 17 and return Oct. 20. You can find them listed on Travelocity. Yes, it's last minute, but there are some other good prices out there if you have to book later in the week.
And if you needed another reason -- 84, 75, 91 degrees, respectively.
Want to gamble a little? There are still some decent offers out there for a flight and hotel in Las Vegas. Check out Vegas.com for a package that will cost you about $480 per person for a flight and a room at Excalibur. It's for 3 nights, departing from Bradley Sunday Oct. 25, and returning Oct. 28. If you can put up with the cold for a little while longer, the prices get much better in November. That same Sunday to Wednesday package drops to $335 per person a month from now.
If you do book a trip, please don't rub it in. We're already jealous we can't go. But send us those moments in our Sound Off section. We'd love to dream a little.