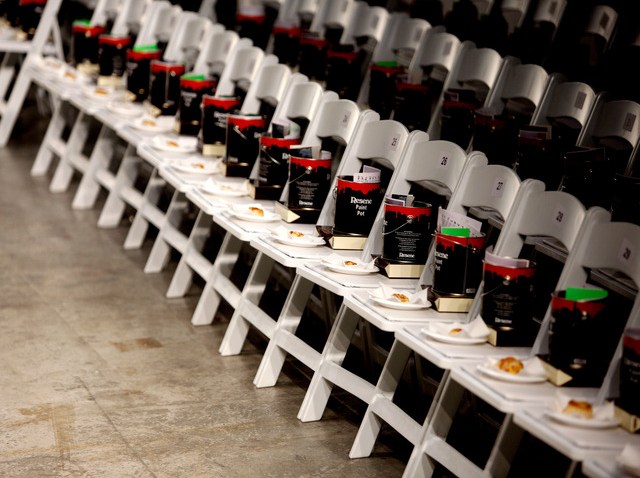 CONTEST DU JOUR... The lovely ladies over at Ideeli threw a big Fashion Week kickoff party and invited all the lucky bloggers gearing up to do seven long days and nights of coverage. Luckily, we were there to not only catch all the action but also grab you guys 5 gift bags stuffed full of the latest beauty and style products we know you're dying to try. The first five readers to Tweet us
and then DM us their five favorite local places to shop (no malls!) will win. The rules are simple: You have to come down and pick up your stash at our West Hartford studio. And you can't be one of the people who works her. Cool? From Fashion Week (and Ideeli) with love!
And don't forget, we have an exclusive Ideeli invite link for Want This readers, so if you're not a member already, sign up here!

GIMME SOME GARCONNE... We've been cult-followers of Fairfield-based online retailer/the dream closet for Gamine girls everywhere - La Garconne - for as long as we can remember. And now with even more of a reason to be dedicated, borderline obsessed, the Garconne girls just received their hefty fall shipment of the latest from very hip names like, Proenza Schouler, Sophomore, and Luella. We wish they would open a storefront already (owner, Kris Kim has alluded that's an idea that's not too far off in the future) but until then, we will be sending our virtual love letters in the name of their Surplus Neckline Dress by 3.1 Phillip Lim. It oozes Margo Tannenbaum accessorized with the vast ability to remain unimpressed and spare wooden finger.

BLUSH LITTLE DARLING.... After our intimate session with Jake Bailey, part of Team Covergirl and makeup artist to the stars, we've become daily users of their Simply Ageless Sculpting Blush. Not only do they have our favorite sweater vest wearing talkshow host, Ellen, as their spokeswoman, but the sheer and creamy blush is swirled with Olay Regenerist Serum so you get a daily dose of age defense with every swipe. Available in four rich natural flush colors at a very reasonable (beyond reasonable) price point. Find at your local CVS.