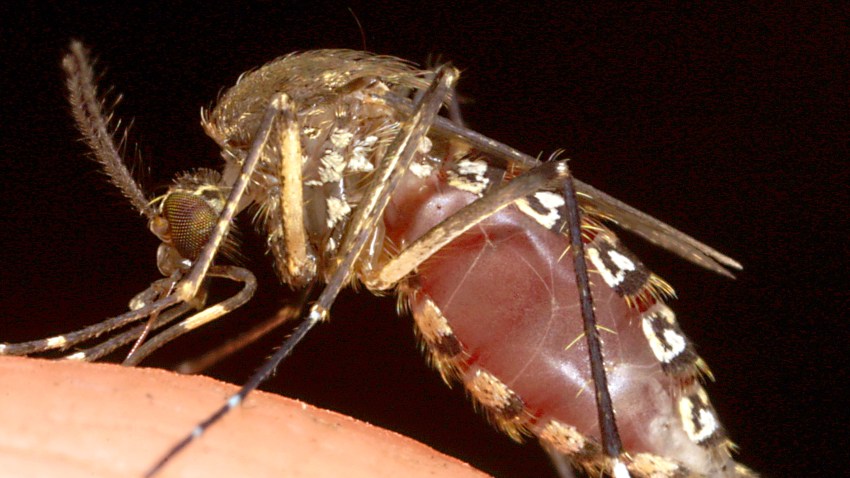 A Yale scientist says he has discovered the secret behind the spread of the West Nile virus and he hopes this could lead to finding ways to stop spreading that disease as well as malaria.

"We've identified molecules in the mosquito," Erol Fikrig, professor of medicine, epidemiology and microbrial pathogenesis at the Yale School of Medicine told the New Haven Register. "These are mosquito proteins that the West Nile virus requires to survive in the mosquito. … We're hopeful that it's also applicable to at least other flaviviruses."
What he found is that West Nile virus tricks mosquitoes into producing a particular protein complex that allows it to survive and be transmitted, Yale researchers report in the Sept. 3 issue of the journal Cell.

In theory, interrupting this mechanism could prevent mosquitoes from acquiring and passing on diseases.

In Connecticut, mosquitoes have tested positive for West Nile in 18 towns so far this year, according to the state Department of Public Health.

Two people, living in New Haven and Trumbull, have tested positive for the infection.
Theodore Andreadis, who runs the state's mosquito-trapping and testing program at the Connecticut Agricultural Experiment Station in New Haven, told the New Haven Register the virus is spreading to new areas of the state.

No one in Connecticut died from West Nile in 2009, making it the first fatality-free year since 2000.