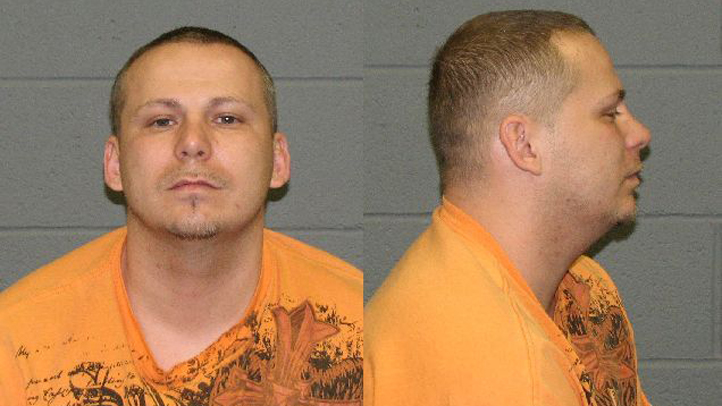 A 33-year-old Waterbury man accused of causing damage to fields at Wilby High School with an ATV on Sunday appeared in court on Monday and must post a $750 cash bond to get out of prison.

Police said Steve Baldwin, the high school athletic director, saw a man driving an all-terrain vehicle on the fields around noon and called police to report the incident.
Officers arrested Dennis Rowell, 33, as he was leaving the field on a Yamaha Blaster, according to police.

The Waterbury Republican-American reports that Rowell is accused of leaving tire marks throughout the fields, including a trench on the baseball field.

Rowell was charged with second-degree criminal trespass, first-degree criminal mischief and second-degree breach of peace.
Baldwin said the money for public schools is tight and the cash bond amount pales in comparison to the amount it will take to repair the fields, which had just been repaired after years of neglect.
Todd Coelho, a senior pitcher at Wilby, said he's been looking forward to being able to play at home at Wilby instead of at Municipal Stadium, but not now.
"It meant a lot because of a lot of support from the teachers this year, especially who've recognized that our program was really good here at Wilby, and then to find out we can go to some games right next to the building. Not any more," he said. "Really disappointing."
Crosby High School, across town, has had to repair its soccer field three times because of damage from ATVs.
They have installed concrete blocks, which have helped to solve the problem there.