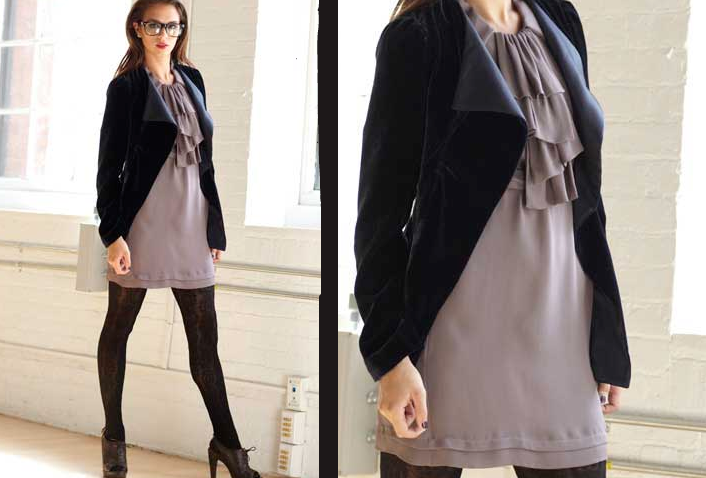 NO BOYS ALLOWED: New year, new wardrobe... or so we'd like to think. Maybe our budget isn't as forgiving in 2010 as we had hoped, but we can at least validate the purchase of a few staples for the season. In 2009, we were all about pushing menswear - the boyfriend jean, the boyfriend blazer, the boyfriend brogues... but please, that's so 2009. This year, we've got our eyes on a pretty petite-cut piece made just for a lady, by silk slip extraordinaire, Ali Ro.

Her sweet Satin-Lined Blazer has more a feminine structure and elongated lapels than our male-influenced counterpart. The soft drapes flatter and overall appear much less harsh in a midnight blue velvet - a perfect pairing and early excuse to break into our unseasonal faves.

BUY IT: Find the Ali Ro Satin and Velvet Blazer for $309 at Archetype Clothing in New Haven or order online.