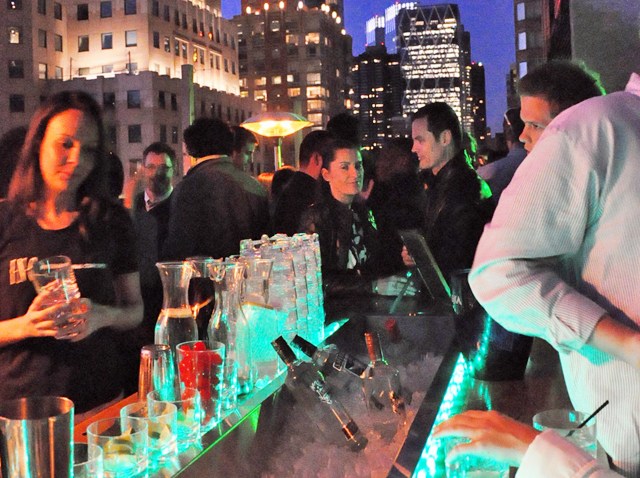 After touring with the Rolling Stones, Aerosmith and the Bangles, Antigone Rising is coming to Connecticut. Following a brief break in 2008, the New York-based all-female group is returning to the road with a new lead singer, Nini Camps. The band performs Thursday at 8 p.m. at Infinity Music Hall and Bistro in Norfolk. Tickets are $20-$30.
Looking for something a little more quiet? Just want to kick back with friends and enjoy a drink after a long day? Get happy at Crush!Crush Lounge in Hartford that is! The bar features drink specials, including signature Stolichnaya Russian vodka martinis for $6. Feeling creative? Why not create your own refreshing cocktail with flavors such as Blueberi, Razberi or Vanil! You can also enjoy delicious and unique appetizers. Happy Hour at Crush Lounge is Tuesdays through Fridays from 4 p.m. to 7 p.m.
And here is something the entire family can enjoy and give a little something back to the earth at the same time. The Sea Squirts program is now underway at the Audubon Society Coastal Center in Milford. It's for kids ages 3 to 5 and their parents or guardians. This week, you'll be planting a rainbow (plant flower seeds and take them home). The fun runs 10:30 a.m. and 11:30 a.m.