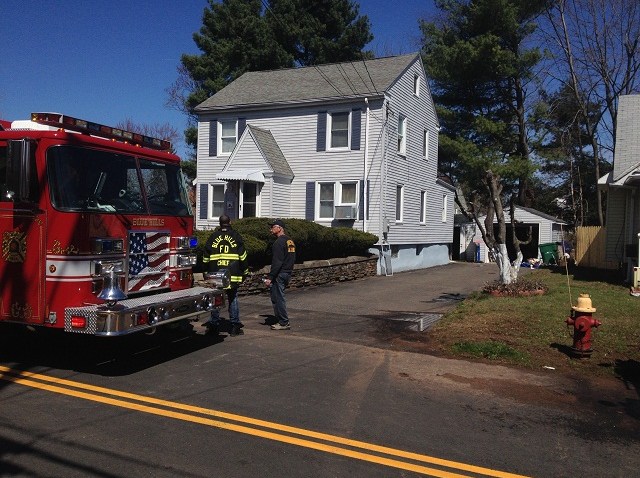 A woman in Bloomfield called the fire department when smoke started seeping through the walls in her kitchen on Easter Sunday.
Firefighters said they believe it was an electrical fire in the wall that torched one wall of the kitchen inside the home at 24 Wade Avenue. The woman inside the home was able to call the fire department and safely make it outside.
The fire was extinguished quickly and no one was injured.