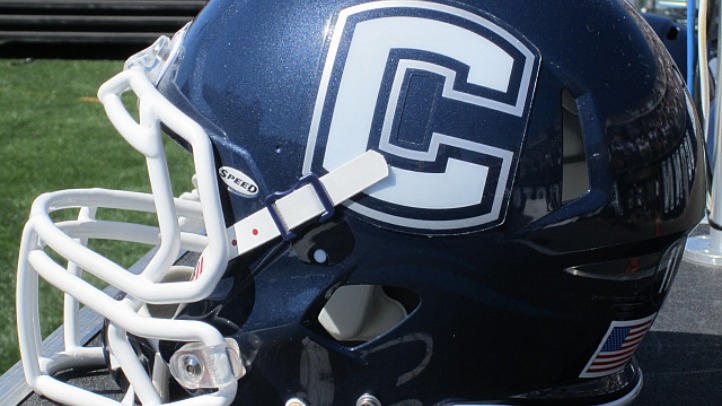 It's been a good week for Huskies football if for no other reason than another wide receiver didn't announce that they were transferring. By last count, we were up to four wideouts who left the program in search of more playing time.

Well, the shoe is on the other foot, as they say. According to reports, former Boston College receiver Shakim Phillips has transferred to UConn. Yeah, we had to read that twice, too.

Details via NorthJersey.com:
The 6-foot-2, 203-pound Phillips caught one pass for nine yards and returned four kickoffs for 63 yards in four games as a freshman for Boston College in 2010.

He was working with the Eagles' first-team offense during spring practice, but Phillips, who could not be reached for comment Saturday, decided later in the spring that he wanted to transfer for undisclosed personal reasons.
Phillips is originally from Patterson, New Jersey, and picked Boston College over Maryland, North Carolina, Pittsburgh and Rutgers. He'll be able to practice with his new Huskies teammates but won't be eligible to play until 2012, the same time UConn's best wideout, Michael Smith will be reinstated after missing the 2011 season because of academic issues.

According to Phillips' 2010 ESPN scouting profile, he's "a talented athlete, but will have some limitations when cutting and changing directions laterally. His size, straight-line speed and upside as a red-zone target are his best attributes. He has the physical tools to become a go-to guy at the next level."

Phillips is also a former U.S. Army All-American and a Rivals.com four-star recruit.