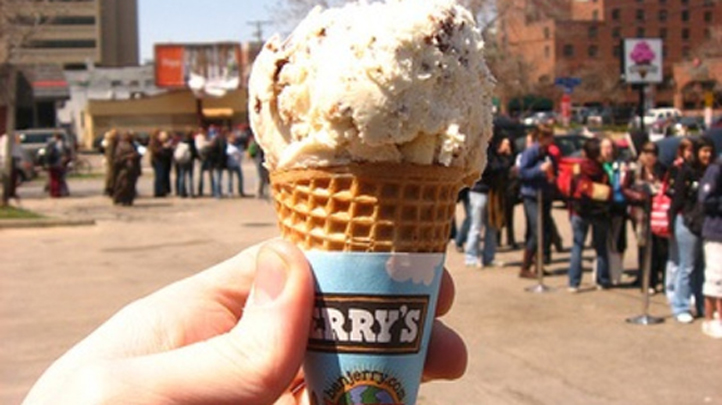 Unfortunately, the sun and warm weather part of the state had yesterday did not stick around for another day, but ice cream's not just for hot summer days. Especially free ice cream.
It's free cone day at Ben & Jerry's, from noon to 8 p.m.
Whether you stick to the classics, like Chubby Hubby, Chunky Monkey or Phish Food, or want to try a new flavor, like Clusterfluff (mmm --- Peanut Butter Ice Cream with Caramel Cluster Pieces, Peanut Butter & Marshmallow Swirls), today's the day to go to one of the seven scoop shops in the state. http://www.benjerry.com/scoop-shops/scoop-shop-locator/?t=st
Other new flavors include:
Late Night Snack: Inspired by Late Night with Jimmy Fallon – Fair Trade Vanilla Bean Ice Cream with a Salty Caramel Swirl & Fudge Covered Potato Chip Clusters.
Bonnaroo Buzz: – Light Coffee & Malt ice creams with Whiskey Caramel swirls & English Toffee pieces. This flavor, inspired by the Bonnaroo Music and Arts Festival.
Stephen Colbert's AmeriCone Dream: Vanilla ice cream with fudge covered waffle cone pieces and a caramel swirl.
What's your favorite Ben & Jerry's ice cream flavor? Weigh in on Facebook.