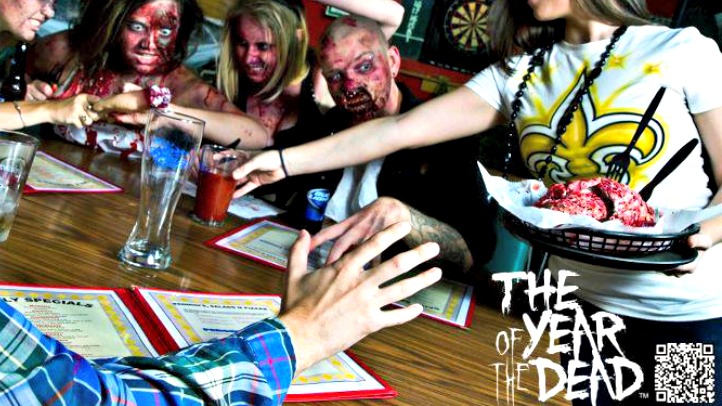 The undead will be out to party this week in Windsor Locks. The Blackboard Cafe is hosting the "Dead of Summer" party on Friday night.
The event is presented by The Year of the Dead, a zombie-themed calendar that promises to bring new meaning to the term "dead sexy."
The calendar uses special effects to make the most grotesquely gorgeous girls you can dream up.
The Dead of Summer party is a fundraiser for the calendar and will feature plenty of live music and, oh, so much more.
For example, you can get your picture taken with a zombie pinup in the photo booth, take part in a "blood soaked wet T-shirt contest" and enjoy plenty of drink specials.
You can also be among the first to get your hands on the new Year of the Dead: 2013 Lingerie Edition.
The party starts at 8 p.m. and ends at 2 a.m. You must be 21 or older to attend.