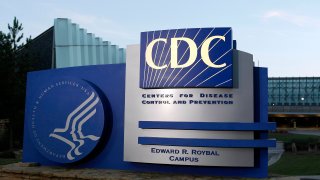 People who have been confirmed with mild to moderate COVID-19 can leave their isolation without receiving a negative test, according to recently revised guidance from the Centers for Disease Control and Prevention.
Increasing evidence shows that most people are no longer infectious 10 days after they begin having symptoms of COVID-19. As a result, the CDC is discouraging people from getting tested a second time after they recover.
"For most persons with COVID-19 illness, isolation and precautions can generally be discontinued 10 days after symptom onset and resolution of fever for at least 24 hours, without the use of fever-reducing medications, and with improvement of other symptoms," the CDC says.
For people who have tested positive but don't have symptoms, "isolation and other precautions can be discontinued 10 days after the date of their first positive RT-PCR test for SARS-CoV-2 RNA."