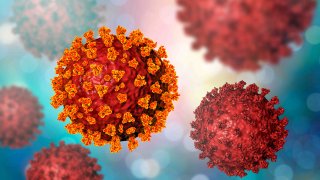 Connecticut's 7-day rolling COVID-19 positivity rate was 13.41% Tuesday, according to the state Department of Public Health.
That is up slightly from Monday's rate.
Of the 76,892 reported tests over the past week, 10,313 were positive, according to the data.
There are currently 361 people hospitalized for COVID-19 in Connecticut.