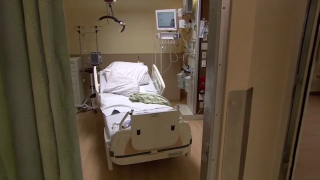 A new report from the Connecticut Hospital Association shows that the pandemic has left a huge financial impact on hospitals and the healthcare system.
The association determined that this is mainly due to a growing challenge of dramatically rising costs and inflation, workforce shortages and treating sicker patients. 2022 was the worst year financially for Connecticut hospitals since the start of the pandemic, according to the report.
The report, called "The Financial Impact of the COVID-19 Pandemic on Connecticut Hospitals," found that hospital expenses are up $3.5 billion. The increase is primarily due to rising supply, drug and labor costs.
Supply and drug expenses increased a whopping 28% since 2019. That amounts to an additional $1.1 billion, according to the report.
Hospital systems in the state have incurred serious losses during the pandemic, including approximately $164 million last year alone.
"This report shows that hospitals and health systems are navigating unprecedented financial challenges and the pandemic continues to have a lasting impact on healthcare across the state," said Jennifer Jackson, CEO of the CT Hospital Association.
Hospitals in the state are also facing upwards of a $1 billion loss due to the government "underpaying caregivers" for services to patients on Medicaid and Medicare. The report also suggests that people are getting sicker, and patients that are visiting hospitals have more severe health needs than before the pandemic.
The report determined that the healthcare workforce shortage is straining the healthcare system.
"Hospitals have made significant investments in recruitment and retention, but have also had to turn to costly temporary, contract labor, with costs increasing by $519 million more compared to pre pandemic levels – a 61% increase," the report reads.
Because of COVID-19's impact, the Connecticut Hospital Association is calling for more state and federal support to enhance healthcare worker recruitment, retention and training.