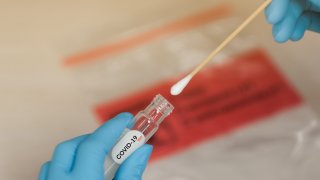 Connecticut's 7-day rolling COVID-19 positivity rate is at 4.77%.
In the last seven days, 54,962 tests have been reported and 2,621 were positive.
According to officials, 117 people are in the hospital throughout the state with COVID-19, up 19 since last Wednesday.
Of the 117 patients hospitalized, 47 (40.17%) are not fully vaccinated.
For a breakdown of state COVID-19 information click here.