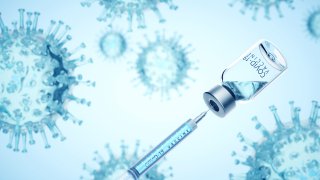 Connecticut's 7-day rolling COVID-19 positivity rate is 6.26%. According to Governor Ned Lamont's office, there have been 10,809 COVID-19 associated deaths in the state, an additional 14 since last Thursday.
According to officials, 54,982 tests have been reported since last Thursday, and 3,442 were positive. 139 patients are in the hospital across the state with COVID-19, an additional 12 people since last week.
Of the 139 patients hospitalized, 40 (28.78%) are not fully vaccinated. Governor Ned Lamont provided the latest COVID-19 vaccine updates.