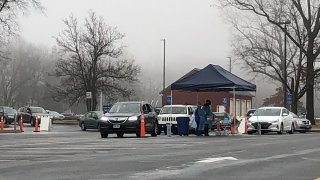 The state of Connecticut's COVID-19 positivity rate Monday is 23.68 percent, down slightly from 24.55 percent on Friday, which was a record high.
Gov. Ned Lamont said there are 1,889 patients currently hospitalized with COVID-19, which is 79 more than there were on Friday.
There are 31,405 positive COVID-19 cases reported out of 132,606 COVID-19 tests.
Coronavirus Pandemic
Full coverage of the COVID-19 outbreak and how it impacts you
Of the 1,889 patients who are currently hospitalized with laboratory-confirmed COVID-19 cases, 1,287 of them, or 68.1 percent, are not fully vaccinated, according to the governor.