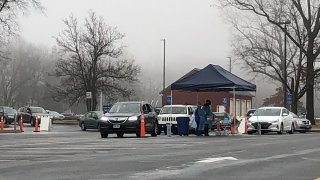 Connecticut's COVID-19 positivity rate has dipped below 20%.
The state's positivity rate has been above 20% and came in Friday at 19.35%.
The number of people hospitalized with the virus is down 22 fewer people to 1,895.
Of the 1,895 patients currently hospitalized with laboratory-confirmed COVID-19, the governor's office said 1,255, or 66.2%, are not fully vaccinated.