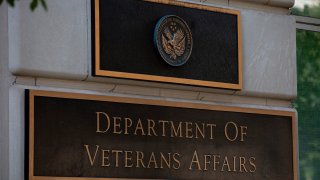 The pandemic has put unprecedented strain on the mental health of people from all walks of life. But the crisis has been particularly agonizing for some military veterans already suffering from PTSD, NBC News reports. 
The massive loss of life and ever-present fear of an unseen threat have been triggers for veterans grappling with combat-related trauma. And while isolation is a natural tendency for many with PTSD, experts say it can be incredibly harmful for treatment and recovery in the long term.
"How do you cope when your coping mechanisms are off the table?" said Anica Pless Kaiser, a clinical psychologist at the National Center for PTSD. 
It's too early to quantify the impact of the pandemic behind closed doors, experts said. However, call volume for the Department of Veterans Affairs' main crisis line was up by nearly 15% last year compared to the previous year.
Coronavirus Pandemic
Full coverage of the COVID-19 outbreak and how it impacts you
Read the full story on NBCNews.com