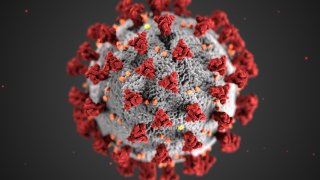 A child in Stratford has tested positive for coronavirus, making it the fifth confirmed case of a Connecticut resident.
The child had contact with someone with coronavirus, state health officials said.
The child is between the ages of five and 10 years and is recovering at home, according to public health officials.
Earlier on Thursday, Gov. Ned Lamont said a Stamford resident tested positive for COVID-19.
The woman had traveled to Italy and was "preemptively isolated" at Stamford Hospital and tested positive for COVID-19 late Wednesday evening, according to a press release from the city.
The individual arrived at J.F.K. airport on Wednesday presenting with coronavirus symptoms.
Upon arrival to New York, the Connecticut resident was provided a facemask and gloves, and traveled by a private vehicle to minimize exposure to others, the press release said.
Public schools in Stamford will be closed starting Friday until further notice, according to a tweet from the city.
"I applaud these residents for following the recommended precautionary measures in this incident," said Mayor David Martin. "These measures are the type of small changes we can make in our habits to reduce exposure risk in Stamford's community."