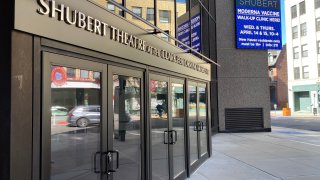 As of Friday, the Shubert Theatre is no longer requiring proof of vaccination or a negative COVID-19 test for guests attending their shows.
Face masks are also now optional in the facility, although the New Haven theatre may require these protocols for certain shows.
If your show requires masks, that'll be communicated to you by email in the days leading up the the performance.
The theatre said these restrictions can change if federal, state or local health authorities issue further guidance.
They ask that if patrons do not feel well, they should stay home. For more information at Shubert Theatre's policy, click here. You can also call 203-562-5666.