East Hampton Votes to Re-Instate Top Cop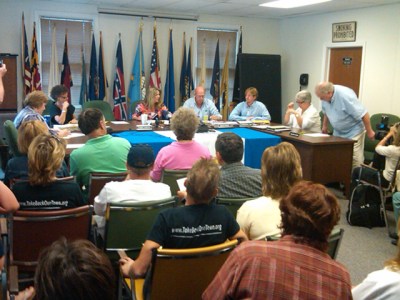 When their police chief was fired in June, voters united, stood behind him and created a grassroots group called "Take Back Our Town" to support him.
That group vowed to overturn an ordinance that eliminated the position and repealed it on Tuesday night with an unofficial vote of 3,701 to 1,616, Republican Councilman Thom Cordeiro said.
Then-town manager Jeffrey O'Keefe removed Police Chief Matthew Reimondo from the job, calling it a budget decision. Reimondo blasted back and said he was terminated in retribution for looking into sexual harassment claims against O'Keefe.
"It's been a long couple of months," Reimondo told the Hartford Courant on Tuesday night. "But I'm very thankful for the support of residents. I've seen the town rise up before, and right the wrongs, and that's what they've done tonight."
Cordeiro told the Courant he expects Reimondo's return to work, "I would think it would happen immediately."