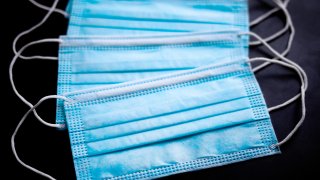 As the state begins to reopen after the COVID-19 pandemic forced businesses to close , Hartford Mayor Luke Bronin is urging residents to remain cautious because the virus has not gone anywhere.
Bronin held a news conference at a news conference about members of a health care union receiving personal protective equipment in Hartford.
SEIU Healthcare 199NE is a union representing nurses, nursing assistants, cooks, case managers, direct care workers, doctors, maintenance staff, and home care workers.
At 12:30 p.m., Hartford Mayor Luke Bronin visited the main headquarters during a PPE distribution to members.