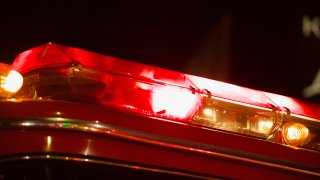 One person was taken to the hospital after a house fire in Shelton early Saturday morning.
Fire crews were called to Wigwam Drive around 12:41 a.m. after getting a report of a possible kitchen fire.
When firefighters arrived to the area, they said they found a working kitchen fire with visible smoke.
Firefighters suppressed the fire within minutes and ventilated the smoke, according to officials.
One person was transported to the hospital to be evaluated, fire officials said. The extent of his or her injuries is unknown.
The living portion of the home remains habitable.
The cause of the fire is under investigation.