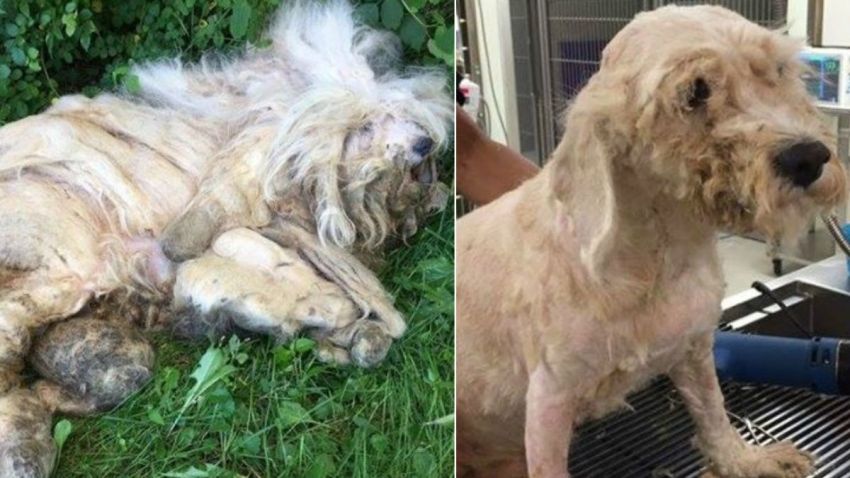 Rescuers saved a dog "discarded like trash" in the bushes of Bethlehem and shaved 10 pounds of matted fur off the animal's frail body.
The female dog was found to have worn-down paw pads and urine scalds all over her body.
According to Running for Rescues, a Middletown charity that raises money for rescue animals through road races, the pup so weighed down by matted fur she couldn't walk.
Woodbury-Bethlehem Animal Control rushed her to Newtown Veterinary Services for emergency treatment, where vets shaved off 10 pounds of soiled fur.
The dog is recovering at the vet. Running for Rescues covered her medical expenses.