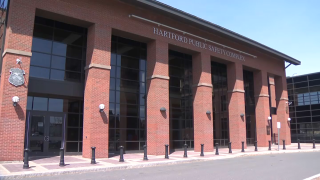 A 15-year-old was shot in Hartford early Thursday morning and he is in the hospital.
Police said they responded to Pershing Street around 12:23 a.m. after ShotSpotter went off and they found the 15-year-old victim.
He was transported to an area hospital for treatment and his injury is not believed to be life-threatening.
The Hartford Police Major Crimes and Crime Scene Divisions are investigating.
Anyone with information is asked to call the Hartford Police Department Tip Line at 860-722-TIPS (8477).