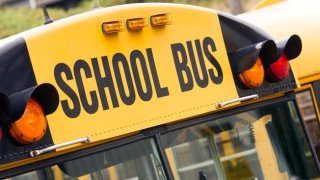 Police arrested two people in Danbury Tuesday morning after getting reports of someone pointing a weapon at children waiting for school buses.
Officers responded to the scene and found a vehicle matching the description of the vehicle provided by several callers, police said.
The two people police say were responsible were found in a home nearby and a paintball gun was found in the car.
Both suspects, who police have not identified, admitted to pointing the paintball gun at students but said it was not loaded.
Both were arrested and charged with first-degree threatening, second-degree breach of peace, and illegal possession of a weapon in a motor vehicle.
They were held on bond, according to police.