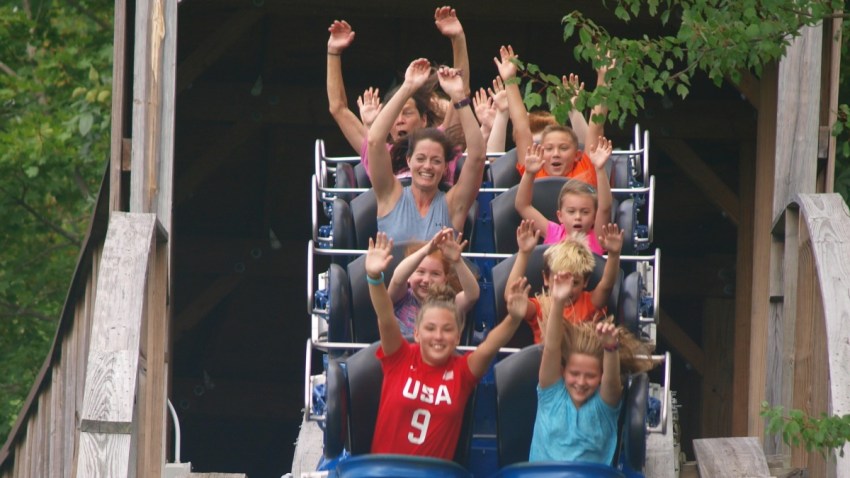 Two of the best wooden roller coasters in the country can be found at amusement parks in Connecticut.
The Golden Ticket award winners were announced over the weekend and Boulder Dash at Lake Compounce was rated the best of the wooden roller coasters in the United States.
The Wooden Warrior at Quassy Amusement Park in Middlebury also made the top 50 list. It came in 46th.
Boulder Dash, which opened in 2000, and is one of the most popular attractions at America's oldest continually operating theme park and it's been the top wooden roller coaster for several years.
Wooden Warrior opened at Quassy in 2011 and park staff members are proud of the accomplishment.
"We're certainly delighted that Wooden Warrior continues to be among this stellar list of rides," Quassy President Eric Anderson said in a statement. "This year a number of huge new coasters were introduced around the world, and for Wooden Warrior to remain among the top 50 is astonishing!"