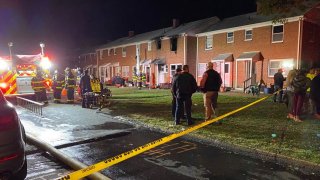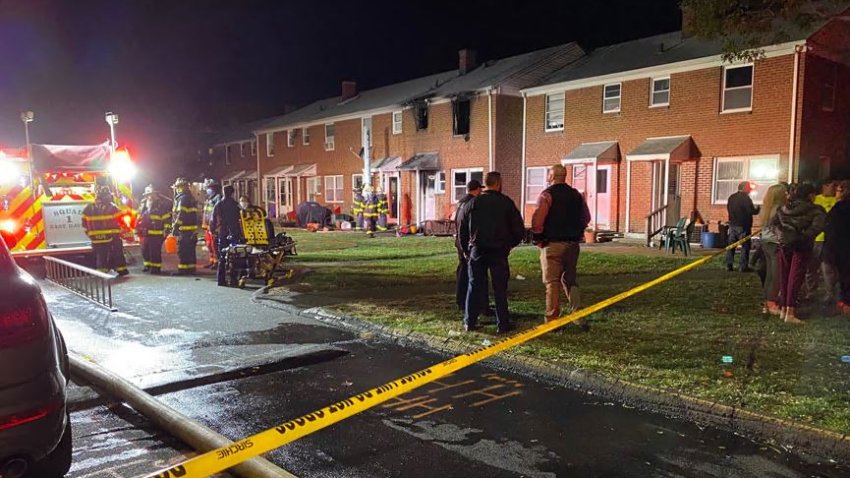 Two people, including a firefighter, were injured during an apartment fire in East Haven Wednesday.
Fire officials said they were called to the complex on Green Garden Court around 4:50 p.m. Wednesday. Crews found heavy fire on the first and second floors. Fire officials said they rescued one person who was hurt and a second fleeing the fire.
One firefighter suffered a serious arm injury and was taken to Yale New Haven Hospital for treatment, East Haven Fire Chief Matthew Marcarelli said. The firefighter was listed as stable Wednesday night.
The injured occupant was taken to the hospital with what appeared to be minor injuries, fire officials said. The other, a woman, was taken into custody by police on an arrest warrant unrelated to the fire, police said Wednesday night.
The two units on either side of the apartment that caught fire were also damaged, and 14 people have been displaced.
The cause of the fire is under investigation and hte Connecticut State Police Fire Marshal has been called in.
The American Red Cross said it is helping five families -- 12 adults and five children.
The Red Cross is also providing comfort kits with items such as toothbrushes, deodorant, shaving supplies and more.
Red Cross caseworkers will be connecting with them to work on a longer-term recovery plan.