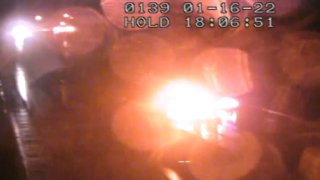 Two people were killed in a wrong-way crash on I-95 in Guilford late Sunday night.
According to state police, 46-year-old Klever Cordova, of Guilford, was driving in the wrong direction on I-95 north around 10:45 pm. Sunday when he collided head-on with a vehicle driving in the proper direction on the highway. The crash happened between Exits 56 and 57.
Cordova was pronounced dead at the scene, police said.
The driver of the other car, 35-year-old Jose Dias, of Providence, Rhode Island, was taken to Yale New Haven Hospital where he later died from his injuries.
The crash closed the northbound side of I-95 for hours. The highway has since reopened.
Anyone who may have witnessed the crash is asked to call Trooper Green at Troop F at (860) 399-2150.