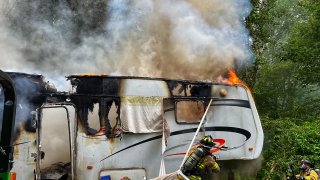 Two people were transported to the hospital after a camper fire in Plainfield Saturday morning, fire officials said.
Crews said they responded to Davis Road at approximately 10:30 a.m. to a well-involved camper fire.
Officials said two occupants escaped the inside of the camper during the fire and were ultimately transported to a nearby hospital with injuries. The extent is unknown at this time.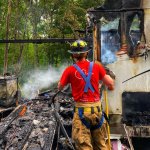 The blaze was extinguished within a half hour. The cause and origin of the fire remain under investigation by the Plainfield Fire Marshal's Office.