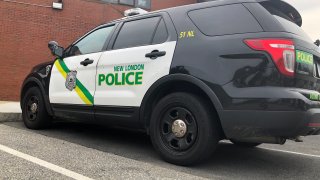 Two people were transported to the hospital after a multi-car crash in New London Saturday afternoon.
The accident happened at approximately 4:30 p.m. on Jefferson Avenue near the intersection of Broad Street.
Two people were transported to Lawrence & Memorial Hospital with non-life threatening injuries as a result of the crash.
Officials said the driver of one of the cars, 25-year-old Rafael Pacheco, was under the influence of drugs and/or alcohol at the time of the crash.
Pacheco faces charges including driving under the influence, risk of injury to a minor, and operating a motor vehicle with a suspended license.