Three people were taken into custody after the EastCoastin' motorcycle rally in New Haven on Saturday.
New Haven Police said one of the organizers was taken into custody for inciting a riot and two custodial arrests were made.
The organizer faces breach of peace charges after the Waterfront area was taken over with the stunt show, police said.
"We did arrest the organizer of the event after we had had multiple talks even up until prior to Waterfront being taken over," Police Chief Renee Dominguez said.
About 5,000 people came out for the rally, which is about half of what was expected. In 2020, the EastCoastin' rally drew a massive crowd, estimated by police to be about 10,000 people.
Police said they were able to keep motorcyclists off the roads and contained to parking lots by towing and ticketing those not following instructions.
Officials seized multiple bikes and also made an arrest for reckless driving during the rally, they said. There were four ordinance violations where bikes were seized and there were six more infractions for public drinking, they said.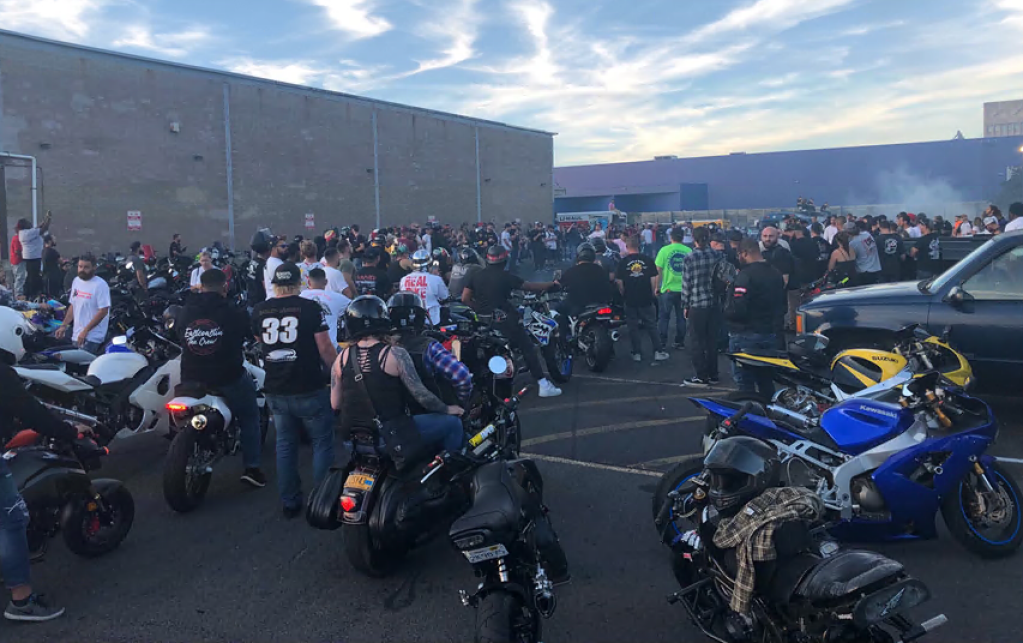 Roughly 150 police officers responded to the rally.
"There is a point where we have to do what we have to do to have law and order for the future," Dominguez said.
Overall, police believe they were more successful than last year.
"We were able to enforce the pedestrians and the bikes to be legally parked, not on city streets as they were last year... We were able to keep all the streets open," Dominguez said. "We definitely had more success in being able to control the event."