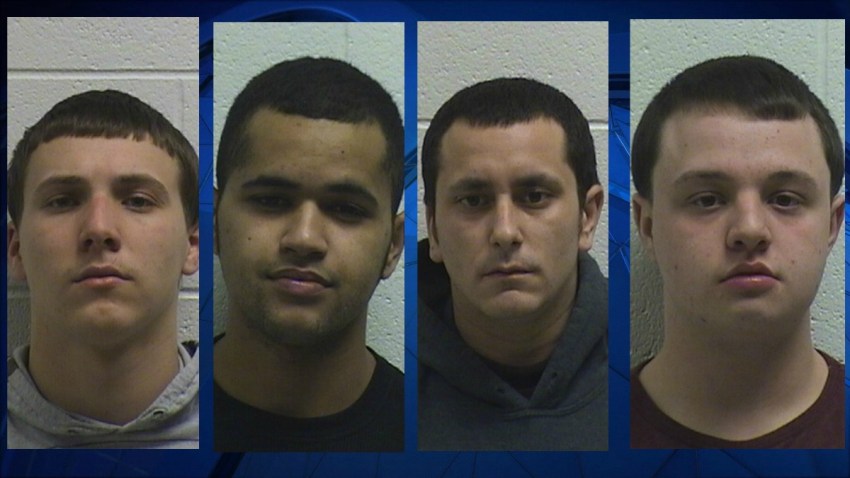 Four men are accused of assaulting a teen while buying marijuana from him in Naugatuck on Tuesday morning and have been arrested.
Police responded to the Southwood Apartments on Rubber Avenue just before 11:30 a.m. Tuesday to investigate a robbery and the victim, a 16-year-old boy, said two men in ski masks approached the car he and his friend were in and said he "owed them money," then one of the men punched him in the face through his open car window and ran, the teen told police.
As police investigated, they determined the teen sold marijuana to the men before the assault and four men had conspired to buy marijuana from the teen, then steal the drugs, police said.
Steven Lister, 19; 22-year-old Javon Couture; 19-year-old Sean Chobian; and 26-year-old Victor Foster Jr., all of Naugatuck, were charged with second-degree robbery, risk of injury, conspiracy to commit robbery, sixth-degree larceny, sixth-degree conspiracy to commit larceny and breach of peace.
Chobian was also charged with third-degree assault.