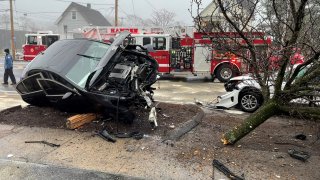 Four people were taken to the hospital with injuries after a car crash in Hamden Saturday morning, police said.
Officials said the two-car accident happened in the area of Dixwell Avenue and Palmer Avenue.
A total of four people were transported to Yale New Haven Hospital with injuries. The extent is unknown at this time.
It's unclear what caused the crash.
No additional information was immediately available.