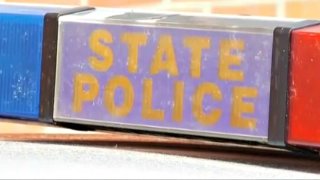 Five people were injured in a crash on Route 42 in Beacon Falls late Friday night.
State police said an 18-year-old female from Beacon Falls was traveling westbound on Route 42 shortly before midnight when she collided with the face of a metal beam guardrail.
Two passengers in the vehicle were transported to Waterbury Hospital to be treated for serious injuries, according to troopers.
The driver and two other passengers were taken to St. Mary's Hospital for treatment of minor injuries.
The crash remains under investigation. Anyone with information is asked to contact Trooper McCue #792 at CSP Troop I at (203) 393-4200 or at Daniel.Mccue@ct.gov.