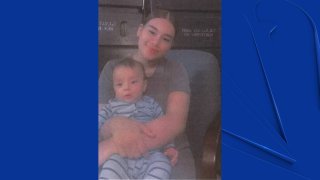 Police are looking for a missing 5-month-old baby boy from Bridgeport and his 15-year-old mother and they have issued Silver Alerts.
The baby, Oliver Ortiz, and his mother, 15-year-old Emily Benitez, have been missing for more than a week. They were last seen on Tuesday, July 26, according to the alerts.
Police said the family's Department of Children and Families social worker reported them missing.
Benitez is 5-foot-1 and weighs 110 pounds.
Bridgeport police said they are working with law enforcement partners to "bring this incident to a safe and speedy conclusion" and they are asking for help from the public to find Emily and Oliver.
Anyone with information should immediately contact the case officer Detective Anthony Caiazzo at 475-319-0244 or anthony.caiazzo@bridgeportct.gov or use the Bridgeport Police Tips Line at 203-576-TIPS.