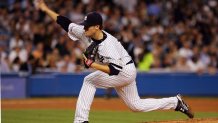 U.S. WOMEN'S SOCCER TAKES ON FRANCE
After defeating New Zealand 2-0 Wednesday night, the U.S. women's soccer team will took on France in their pursuit of a fourth straight gold medal. Ranked No. 3 in the world, France was no pushover, but a goal by Carli Lloyd was enough for the U.S. to beat France.
The team is also trying to become the first squad to win Olympic Gold after winning the World Cup, a feat they'll try to accomplish without retired veteran stars Abby Wambach and Lauren Holiday.
What the squad is missing in experience it'll makes up for in youth and exuberance. On Wednesday, Mallory Pugh, 18, started the game to become the youngest American women's player to start in an Olympic match.
How to Watch: Watch a full replay of the game here.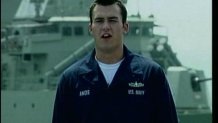 MEN'S GYMNASTICS LOOKING FOR REDEMPTION
The U.S men's gymnastics team—Sam Mikulak, Jake Dalton, Alex Naddour, Chris Brooks and Danell Leyva—look to qualify for the team, all-around and event finals on their first day of competition in Rio.
While the U.S. women are favored for gold, the men will be clawing for a shot at a medal after finishing a disappointing fifth place during the 2012 games. The team also finished fifth at the 2015 World Championships.
How to Watch: The qualifications round for the men's squad begins at 1:30pm. Catch it live on your smartphone or desktop computer, or during the primetime broadcast.
TEAM USA BASKETBALL BEGINS QUEST FOR GOLD
Led by an All-Star squad that includes Kevin Durant, Carmelo Anthony and Kyrie Irving, Team USA take will face China in the first game for both squads. Carmelo Anthony, already in possession of two gold medals and bronze, looks to become the most decorated men's basketball player in U.S. history as he participates in his fourth Olympic Games.
"He's going to be the leader of this team along with (Kevin Durant). And to have somebody who, this will be his fourth Olympics, that level of experience - and he's still a great player - and commitment, it's a godsend, really," U.S. coach Mike Krzyzewski said. "He'll be one of key factors in us attempting to win the gold medal."
China, looking to improve on its 12th place finish in London, will be led by former NBA player Yi Jianlian.
How to Watch: See Team USA's march toward gold live on your smartphone or desktop computer here. The event will air live on NBC Sports at 6PM ET.
FROM RIVERFRONT RECAPTURE TO RIO
Meghan O'Leary was the first Olympian with Connecticut ties to compete in Rio. She competed in the double sculls event with Ellen Tomek Saturday morning. O'Leary and Tomek took fourth place in Heat 2, finishing with a time of 7 minutes and 46.92 seconds. They are relegated to Sunday's repechage for another chance to move forward.
Meghan was born in Louisiana, but spent several years at ESPN in Bristol and it was here that she began her rowing career at an event at Riverfront Recapture in Hartford.
How to watch: Watch a replay of Day 1 Rowing Heats here.
UCONN'S CANADIAN HUSKY
UConn guard Kia Nurse helped Team Canada take down China 90-68 in Game 2 of the preliminaries Saturday.
Nurse, a Hamilton, Ontario native, is playing for her home country of Canada. Nurse was a key contributor to UConn's national championship run last season and she is sure to play a major role for Team Canada in Rio.
How to Watch: The full replay of China vs. Canada is available here.