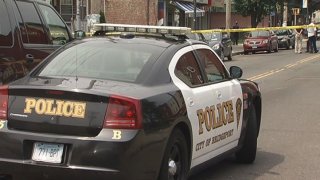 Police said five people were transported to the hospital with injuries after a multi-car crash in Bridgeport Thursday night.
Officials said they responded to the intersection on Boston Avenue and Pembroke Street at approximately 7 p.m.
Fire crews responding to the scene initiated an extrication, according to police.
Police said the extent of injuries is unknown at this time.
No additional information was immediately available.