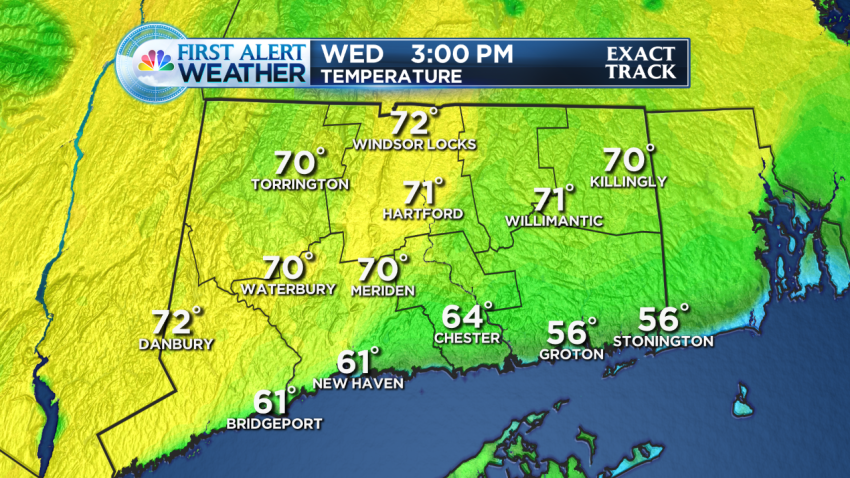 It will feel more like May than March midweek as temperature soar to potentially record levels.
Low clouds are possible tonight, especially near Long Island Sound, as temperatures fall back into the 40s.
Highs will be in the middle 70s inland, but lower 60s along the shore tomorrow.
The water in Long Island Sound is near 40 degrees, so a sea breeze will kick in and keep coastal communities cooler.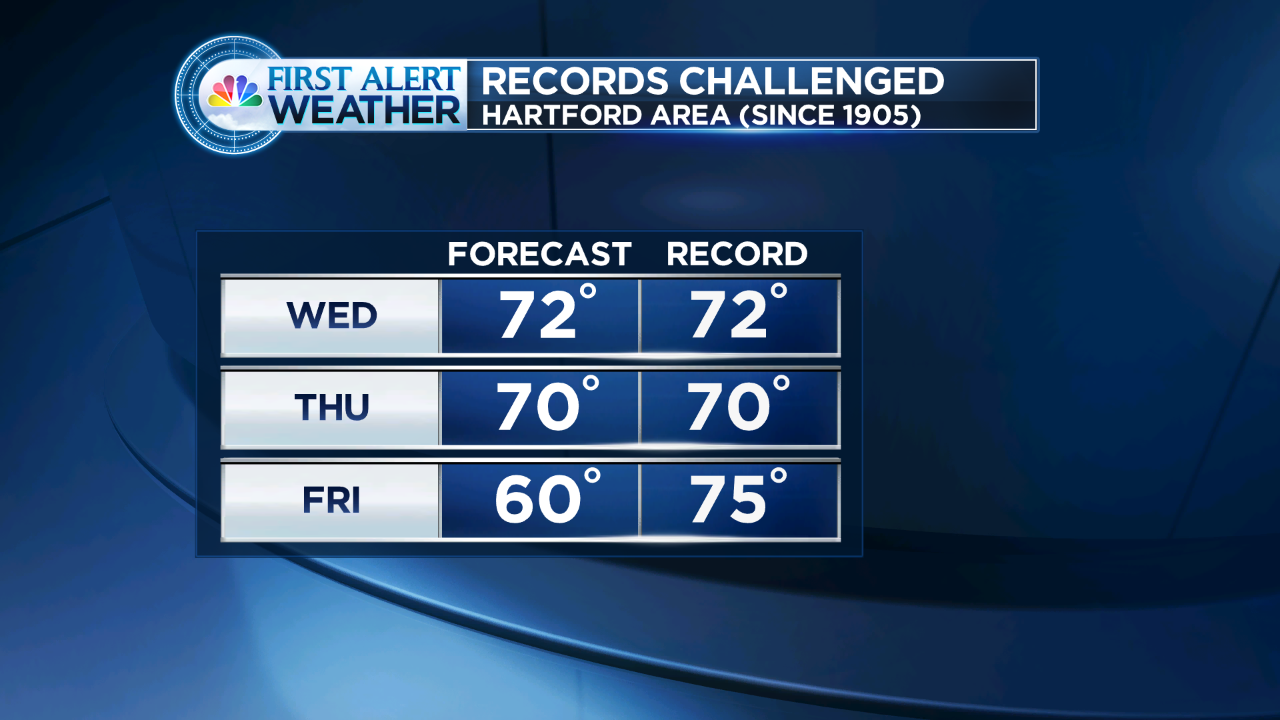 Record high temperatures could fall on Wednesday and Thursday inland, when they are 72 and 70 degrees, respectively.
The record high in the Bridgeport area on Wednesday could fall, as it currently stands at only 60 degrees. Other days are likely out of reach on the shoreline.
A number of record high minimums (usually morning lows) are also in jeopardy.
Showers move in on Thursday afternoon, so it won't be as nice of a day, but it will still be near 70.
Friday will be dry and cooler, but mostly sunny. The current forecast calls for highs near 60, but if the backdoor front stays to the north and east of the state, 70 is possible.
The weekend looks mild, near 60 both days, with lots of sunshine to start but clouds to finish.